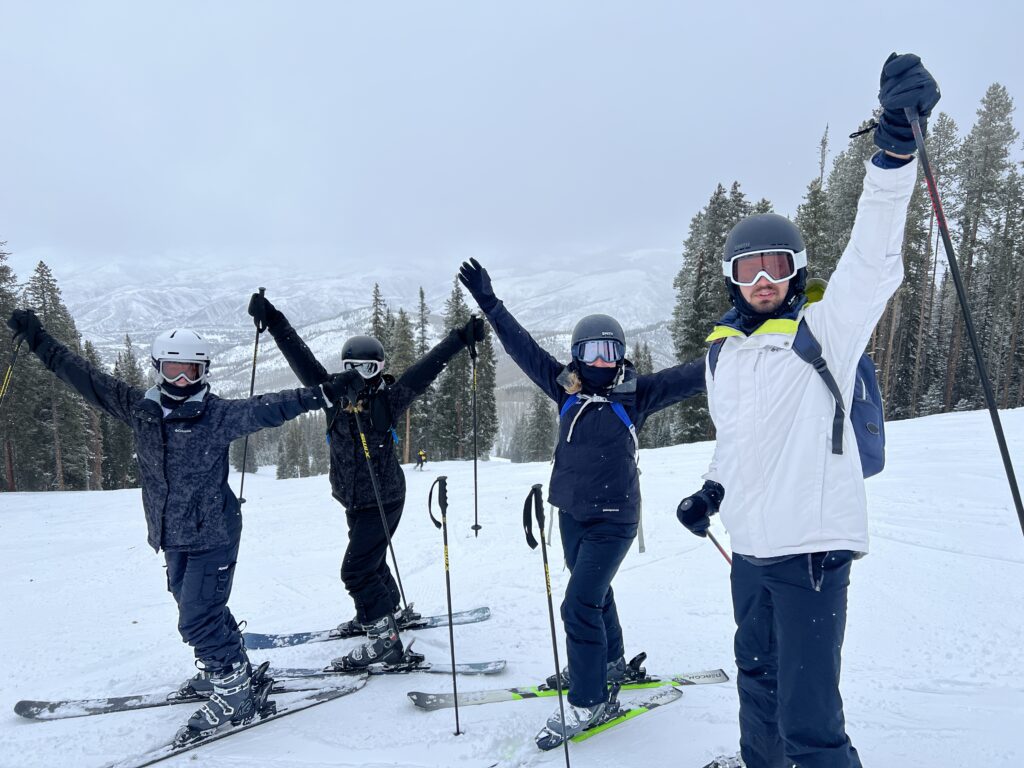 Transformation Tuesday: Send It!
Haven't skied since you were eight years old? No problem: Send It.
Never skied before? No pressure: Full Send!
100% commitment, despite the outcome.
When is the last time nerves or self-doubt served you? Mindset matters, no matter the situation. Positive mental imagery and an uplifting internal voice can bring calm and competence to almost any challenging situation. Assuming a strength pose before a challenge can create commanding, positive energy.
Shoutout to my travel ski buddies for a positive mindset and a FULL SEND at Beaver Creek. Brittany Leuth MBA, Nicole Leuth, Briana Leuth, Nils D. Corrales, P.E..
Looking for a mindset shift for you or your team in 2023? Let's talk.