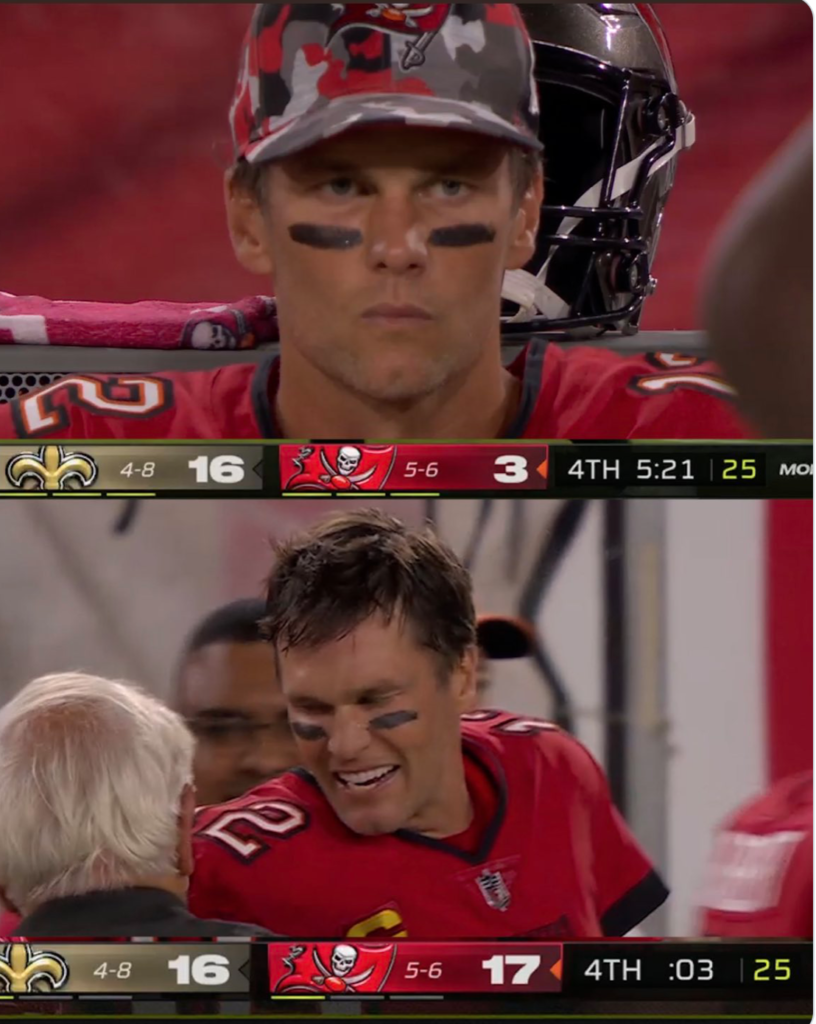 Transformation Tuesday: Eight seconds. One pass. Many voices saying you're passed your prime.
So many voices could have been in Tom Brady's head last night. But one voice appears to have dominated: we will win. Brady's mindfulness and ability to perform under pressure, down 13 points with only three minutes on the clock against the Saints, was something to behold. Yes, Brady is still the GOAT in my eyes.
Our mind is a powerful weapon when we use it to move us forward. Last year, Brady's positive mindset inspired a young boy fighting cancer to believe he could win his battle against cancer. The boy did win.
The power of positive thinking and inspiring those around us to believe just may create the sea change you are seeking.
Which inner voice are you listening to? A voice filled with self-limiting beliefs or a voice that moves you forward?
Interested in creating a mindset change for you or your team? Let's talk.
#executivecoaching #leadershipdevelopment #teamcoaching #emotionalintelligence